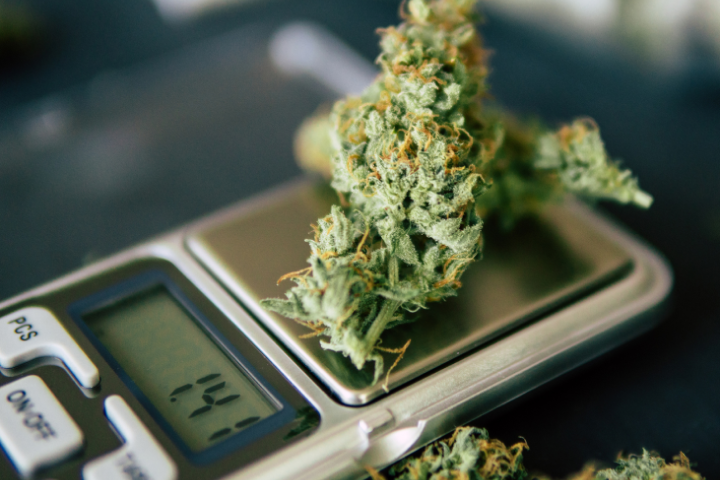 Ways to Buy Cannabis Online: Exploring Alternatives and Legalities
With the growing popularity of cannabis, more people are seeking convenient ways to buy cannabis online. Buying cannabis online has emerged as a convenient and discreet option for enthusiasts. In this blog, we will explore the best alternatives to buying cannabis, the legalities surrounding it, and where you can find reliable online cannabis services.
Why do people look for the best ways to buy cannabis Online?
Naturally, there are advantages to purchasing marijuana physically, such as the ability to speak with a salesperson or view a sample before making a purchase, but there are a number of reasons why purchasing from online cannabis shop is becoming more and more common.
First of all, it's just handy. You can get the cannabis goods you desire without even leaving your pajamas. Additionally, a lot of individuals think purchasing cannabis online is less daunting than doing it in a physical store.
Without speaking to a single person, you may independently investigate each brand, look through several dispensaries, and locate goods that meet your budget. Your purchase process might be streamlined by purchasing marijuana online.
Ways to Buy Cannabis Online
With the increasing legalization of cannabis in many regions, buying cannabis online has become a convenient and accessible option for enthusiasts. Here are some popular ways to purchase cannabis online:
Online Dispensaries:
Many licensed dispensaries offering cannabis near me now have online platforms where customers can browse and purchase cannabis products. These dispensaries often offer a wide range of options, including different strains, edibles, concentrates, and accessories. They provide detailed product descriptions, customer reviews, and secure online payment options for a seamless shopping experience.
Cannabis Delivery Services:
In areas where cannabis delivery is legal, dedicated delivery services have emerged. These services allow customers to order cannabis products online and have them delivered directly to their doorstep. Delivery services offer the convenience of home delivery and discreet packaging, ensuring privacy and convenience for customers.
Online Marketplaces:
Online marketplaces provide a platform for individuals and licensed vendors to sell cannabis products. These platforms connect buyers with a variety of sellers, offering a wide selection of products and competitive prices. Customers can browse through different listings, read reviews, and choose from multiple sellers, making it a versatile option for purchasing cannabis online.
Cannabis Subscription Boxes:
Subscription box services have gained popularity in the cannabis industry. These services curate and deliver a selection of cannabis products directly to subscribers on a recurring basis. Subscribers receive a package containing a variety of products, including flower, edibles, topicals, or accessories. It's a convenient way to explore new products and brands without the need for continuous online shopping.
Social Media Platforms:
Some cannabis brands and sellers utilize social media platforms to promote and sell their products. Platforms like Instagram and Facebook may have cannabis-related accounts and pages where users can explore product offerings and place orders through direct messages or external websites. It's important to note that not all cannabis-related content on social media platforms complies with their guidelines, so exercise caution and verify the legitimacy and legality of the sellers.
When purchasing cannabis online, it's crucial to ensure that you are buying from licensed and reputable sources. Check for proper licensing, read customer reviews and ratings, and verify the legitimacy of the online store or seller before making a purchase. It's also important to be aware of the legal regulations surrounding the purchase and possession of cannabis in your specific jurisdiction.
Will it be legal to grow your own cannabis in the US?
The legal status of growing cannabis for personal use varies across the United States. While some states have legalized the cultivation of cannabis for both medicinal and recreational purposes, others still have strict regulations or prohibit it entirely. It's important to understand the laws specific to your state to determine whether it is legal to grow cannabis for personal use.
Things to Consider When Shopping for the Right Cannabis
When shopping for cannabis, whether online or at a dispensary, it's important to consider various factors to ensure you find the right products that meet your preferences and needs. Here are some key things to consider:
Desired Effects:
Determine the effects you are looking for from cannabis. Are you seeking relaxation, pain relief, creativity, or a boost of energy? Different strains of cannabis can have varying effects, so understanding your desired outcome will help narrow down your options.
Strain Type:
Cannabis strains are typically categorized as Indica, Sativa, or hybrid. Indica strains are known for their relaxing effects, Sativa strains for their energizing and uplifting effects, while hybrid strains are a combination of both. Consider the strain type that aligns with your desired experience.
Cannabinoid Content:
Pay attention to the cannabinoid content, particularly the levels of THC (tetrahydrocannabinol) and CBD (cannabidiol). THC is responsible for the psychoactive effects, while CBD offers potential therapeutic benefits without the psychoactive effects. Understanding the cannabinoid profile of a product can help you choose the right one for your needs.
Terpene Profile:
Terpenes are aromatic compounds found in cannabis that contribute to its unique aroma and potential effects. Different terpenes may have varying effects on mood and overall experience. Consider the terpene profile of a strain or product to find the aromas and effects that appeal to you.
Product Form:
Cannabis is available in various forms, including flowers (buds), pre-rolls, concentrates, edibles, topicals, and more. Consider which form suits your preferences and consumption method. Flowers provide a traditional smoking experience, while edibles offer a discreet and longer-lasting effect.
Quality and Testing:
Look for products that have been tested for quality and safety. Reliable cannabis producers and dispensaries often provide information about their cultivation methods, testing procedures, and lab results. This ensures that the product is free from contaminants and accurately labeled in terms of potency and cannabinoid content.
Dosage and Potency:
If you are new to cannabis or have a low tolerance, start with lower THC potency products and gradually increase as needed. Pay attention to dosage recommendations and start with small amounts to gauge your tolerance and desired effects.
Legal Considerations:
Ensure that you are purchasing cannabis legally and abiding by the laws of your jurisdiction. Understand the regulations regarding purchasing limits, possession, and consumption age restrictions in your area.
Customer Reviews and Recommendations:
Read customer reviews and seek recommendations from trusted sources, such as friends or online communities. Real-life experiences can provide valuable insights into the quality and effects of specific products.
Finding Weed in the US: Teez DC is the right solution
If you are looking for cannabis in the United States, you can explore licensed dispensaries and delivery services available in your state. These establishments provide a regulated environment for purchasing cannabis products. Additionally, some states have implemented online platforms or apps that allow users to search for nearby dispensaries or delivery services.
When it comes to your cannabis needs, you've come to the correct place! Teez DC takes pride in being Washington, DC's largest online cannabis retailer. You may locate our lengthy selection of items from a variety of reliable companies in the District by scrolling down.
Our main responsibility is to offer only the greatest goods, including marijuana for recreational use. You don't want to skimp on your marijuana's quality! Everything is available here, from THC-infused syrups and candies to hybrid strains. We provide the best ways to buy cannabis online at affordable prices than any other cannabis retailer in Washington, DC.