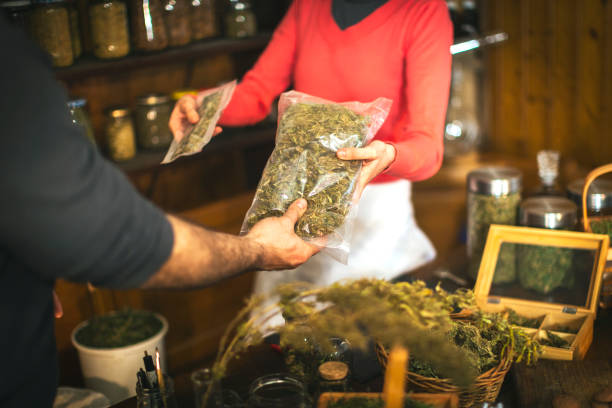 Cannabis Convenience: Unveiling the Best Online Weed Shops for Your Needs
In the rapidly evolving realm of cannabis, consumers continuously seek the best alternatives for buying their green gold. Washington, DC, in particular, has witnessed an upsurge in online cannabis stores. As more residents adopt digital purchasing, the pressure mounts to discover the best online weed shop in Washington, DC. As legal frameworks develop and the market becomes more sophisticated, finding a trustworthy and quality supplier is paramount for savvy consumers.
The Shift Towards Online Cannabis Shopping
With technology and the internet shaping our purchasing habits, buying cannabis online has become not just a trend but a necessity. There are several advantages when you opt to buy cannabis online:
Convenience: The comfort of shopping from your home.

Variety: Access to a broader range of products.

Discreetness: For those who prefer privacy.
However, with so many online vendors popping up, how do you identify the best online weed shop in Washington, DC?
Teez DC: A Benchmark for Online Cannabis Shopping
When discussing the best online weed shop in Washington, DC, Teez, DC, invariably tops the list. Here's why:
Legal and Transparent: Ensuring you buy weed online legally.

Reliable Delivery Service: Promptness and efficiency are essential.

Quality Assured: Only the best strains and products are on offer.
With businesses like Teez DC, customers can enjoy an unrivaled cannabis shopping experience.
Weed Stores DC: How They Compare?
But Teez DC isn't the only player in the game. Numerous weed stores in DC offer similar cannabis services, from various strains to varying delivery options. When searching for the best online weed shop in Washington, DC, it's crucial to compare and understand what each store brings to your door. Aspects like customer service, price points, and product freshness can differentiate one from another. But remember, always prioritize stores that emphasize buying weed online legally. After all, your safety and peace of mind come first.
Growing Your Cannabis: Is It Legal?
A question often arises: "Will it be legal to grow your cannabis in the US?" The answer varies by state. While some states allow cultivation for personal use, others have stricter regulations, limiting the number of plants or requiring specific licenses. It's always recommended to check local laws before planting any seeds. Moreover, understanding the distinction between cultivating for personal use and commercial production is vital as different regulations govern them.
Finding Weed in the US
The US has seen a dramatic shift towards the legalization and acceptance of cannabis. This transition is fueled by growing research on its medical benefits and changing societal perceptions. Whether for medical or recreational use, options to buy weed are plentiful. In many cities, both brick-and-mortar dispensaries and online vendors are thriving. However, for those in Washington, DC, seeking the best online weed shop, businesses like Teez DC stand out by marrying quality with reliability, ensuring every user gets the best experience possible.
In the World of Online Cannabis: Tips and Tricks
For those new to buying cannabis online, navigating the virtual shelves can be overwhelming. But with the right approach, it can be a seamless experience. Here are some pointers:
Legality: Always ensure the online store operates within the legal framework. States have varying laws, so ensure your chosen vendor abides by local legislation.
Reviews: Check out customer reviews. These offer insights into product quality, the store's overall reputation, and customer service quality.
Payment Options: Ensure safe and varied payment methods. The availability of multiple secure payment methods signals a store's legitimacy and customer-centric approach.
Product Information: The best online weed shop in Washington, DC, will provide detailed product descriptions. This ensures transparency and helps customers understand what they're purchasing.
Delivery Time: A reliable delivery service is as crucial as product quality. After all, you don't want to wait indefinitely for your purchase.
Understanding the Difference: Medical vs. Recreational Cannabis
While most people associate weed with its recreational euphoria, it's vital to recognize the divide between recreational and medical cannabis. Both serve different purposes and have unique weed stores in the DC ecosystem.
Medical Cannabis: This refers to using the cannabis plant to treat diseases or alleviate symptoms. A doctor prescribes medical cannabis, and its dosage and strain are often tailored to individual needs. It may take various forms, including oils, edibles, or topicals. Always ensure you're buying from a reputable source, especially when seeking the best online weed shop in Washington, DC, for medical needs.
Recreational Cannabis: This is used without medical justification but purely for individual pleasure or relaxation. It's often higher in THC, the psychoactive component. Buying weed online from stores that provide lab-tested products is crucial to ensure you're consuming safe and quality products.
Knowing the purpose of your purchase can help you make informed decisions. Still, it can also enhance your overall experience, ensuring you get the best product suited to your needs.
The Future of Cannabis in the US
With more states leaning towards legalizing cannabis, the landscape is shifting, promising a brighter, more inclusive future. But what can we expect in the coming years?
Broader Acceptance: As more people recognize the benefits of cannabis, both medically and recreationally, its stigma will continue to decrease. Communities will embrace its therapeutic and recreational properties alike.
Innovative Products: From edibles to tinctures and topicals, the variety of cannabis products will expand. The industry is poised to experiment with new formulations, blends, and delivery methods.
More Physical Stores: Although the online trend will continue to grow, we can expect an increase in brick-and-mortar stores. These will allow consumers to experience products firsthand, ask questions, and interact with knowledgeable staff, enhancing the shopping experience.
Conclusion: Navigating the Green Web
The digital age has brought the convenience of buying cannabis online. With businesses like Teez DC setting the bar high, Washington, DC consumers can expect the best from their online cannabis services.
As with everything, do your research, ensure you're operating within the law, and enjoy the countless benefits and varieties that the world of online cannabis shopping offers. And always remember, whether for medicinal or recreational purposes, the best online weed shop in Washington, DC, will ensure a safe, legal, and enjoyable experience. Happy shopping!